Rosalie Rock
If you remember the shocking Oscar incident of Will Smith slapping Chris Rock, you will know who Rosalie Rock is. Yes, you guessed it right, she is the mother of Chris Rock. As per the sources, she is a social worker, author, and teacher. She was born on February 15, 1945. In fact, she also founded the organization "Rock This 619" and hosts a weekly radio show called "The Mom Show."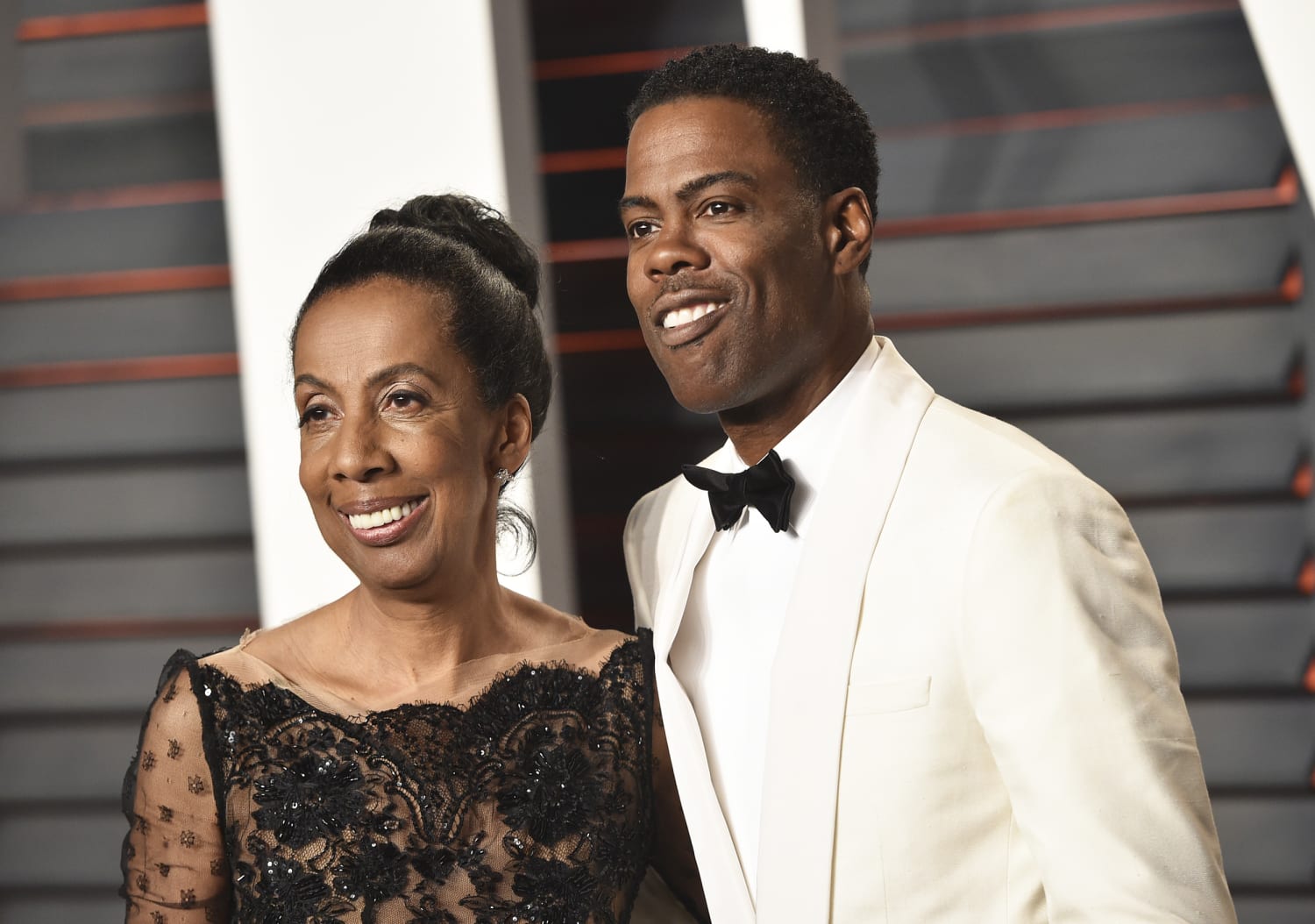 It broadcasts in Myrtle Beach, South Carolina. In fact, Rosalie also published the book "Mama Rock's Rules: Ten Lessons for Raising a Household of Successful Children." Here she discusses raising her kids and caring for 17 foster children. According to her, "there is absolutely nothing as great, challenging, or rewarding as raising a child."
So are you curious to know more about the celebrity? Stay with us until the end, as we will share some significant aspects here. Let us take a look!
Who Is Rosalie Rock?
As we said earlier, Rosalie Rock was born in the United States on February 15, 1945. People in the USA mainly know her as Chris Rock's mom and as a social worker. Rosalie has also published several popular books. So you can have a look at them if you are a fan of hers. For instance, her famous books include "Mama Rock's Rules: Ten Lessons for Raising a Household of Successful Children" and a few others.
Rosalie married Julius Rock, Chris Rock's father, but sadly Julius died after receiving surgery for an ulcer in 1988. He was just 56 years old at that time. So after that, Rosalie had to bring up his son Chris Rock single-handedly.Wiki
Will Smith Apologized To Rosalie Rock In A Video
You must have witnessed one of the shocking incidents of all time in Oscars 2022 of Will Smith hitting Chris Rock, isn't it? Needless to say, it caused a stir amongst fans and also made Rosalie speak out. As per the sources, Smith posted a video on YouTube on July 29, 2022. Here he addresses his actions and publicly apologizes to Chris Rock's mother, Rosalie Rock.
"I want to apologize to Chris's mother," Smith says. He said that he saw in an interview that the entire matter pretty much hurt Chris's mother. Therefore, realizing it, he immediately apologized for his actions. Smith also said that Chris Rock is not yet ready to talk to him about the slap yet. He also publicly apologized to Chris for his behavior. "My behavior was unacceptable, and I'm here whenever you're ready to talk," Will Smith said.
What Did Chris Rock's Mom Say About The Slap?
As you know, this incident of Will Smith slapping Chris Rock at the Oscars for taking a dig at his wife was shocking. So naturally, Rock's mother, Rosalie, spoke about it. "You reacted to your wife giving you the side-eye, and you went and made her day because she was mulled over laughing when it happened."
Rosalie added, "When he slapped Chris, he slapped all of us. He really slapped me." At the same time, she went on to say that Chris was robbed of his moment to tell the speech he created for Questlove's Academy Award. No one could concentrate on other things at that moment as everyone was still shocked at what had just happened.
However, after all that occurred, Rosalie reached out to her son to tell him that she was proud of him for his reaction to the slap. He took it up quite sportingly instead of acting as shocked as the rest of the people present there. So you can understand that things are currently a bit sensitive between Will Smith and Chris Rock and his family.
Ending Note
So by now, you can probably understand that Rosalie Rock has become a pretty popular name after she made the headlines for her reaction to the 'slap' incident at the Oscars. She is also famous as an author and a social worker. We hope things settle down between Rosalie Rock and Will Smith soon.
Read Also: What Is Kandi Burruss Net Worth? Explore Some Fascinating Details Of Her Life